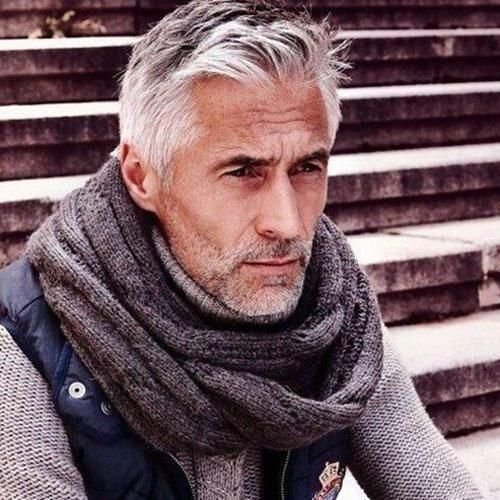 Old Men Haircut Styles
As you get older, it can get tougher to try out a new 'do. You may think all the styles nowadays look too hip for you to pull off, but that's just not true. There are so many styles that look great on older guys- even some that look better the grayer you are. We are here to help you find the style of your dreams with this lovely list of hairstyles for older men. Get scrolling!
When you get older, the haircuts that are acceptable seem limited. But, that's just not true. Look at this list- there are so many styles for older men to choose from!
There are basic crew cut styles that look great on anyone of any age. These styles are easy to manage and most men have enough hair to still create this look.
Then there are some pompadour styles that take a little more management, but they look stylish and chic. So, if you are in an office setting or a face of a company- then this may be more of the look you are searching for.
There are also some older men looks that embrace natural waves and curls. If you still have them to work with, then why not show them off? The more hair you have the more options there are for a stylish cut!
Hopefully, this list helped you find the style you've been searching for!